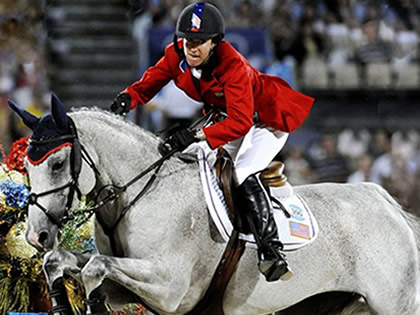 Laura Kraut was born November 14th 1965 in Camden, South Carolina and began riding at the age of three after encouragement from her mother to become involved with horses. Laura is a member of the U.S. show jumping team and for over two decades, Laura has represented the United States in the Olympic Games, World Cup Finals, and Nation's Cup teams.

Kraut's competition resume is significant. She represented the United States at the Olympic Games, winning a gold medal in Beijing in 2008. Kraut was a member of the silver medal WEG team at Aachen in 2006. Kraut's resume also includes numerous World Cup Finals and several Nation's Cup teams. She is highly ranked on the All-Time Money list in career earnings with more than 100 grand prix wins!
Alongside her show jumping career, Laura utilizes her hands-on experience, namely the coaching and management strategies she has gained throughout her 30+ years of competing to identify and develop prospective show jumpers to their full potential.