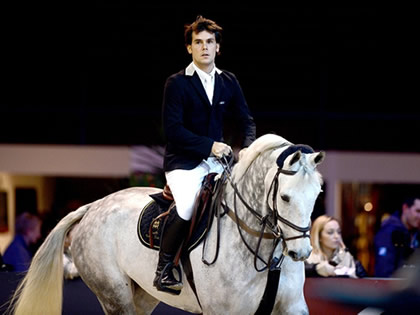 Sergio Alvarez Moya was born 7 January 1985 in Aviles, Spain and because of his uncles love of horses he began horseback riding with his brothers at the age of seven.

As a junior in 2001 he won the European Championships. In 2003, he decided that to further progress in his riding career he needed to move to Belgium. For six years he developed himself as a respected rider before returning to Spain and basing himself with his brother in La Coruña.
Sergio names his heroes as Nick Skelton and John Whitaker, and the most influential person in his career is legendary coach Victor Aguero. One of Sergios most memorable career moments is coming 3rd at the Grand Prix in Aachen in 2010 with Action Breaker, one of the finest horses he has worked with.
The Spanish rider considers GCT to be a 'fantastic event'. His advice to other riders is to, 'keep riding and learning as much as you can from everyone. Ride your best, and enjoy yourself'.