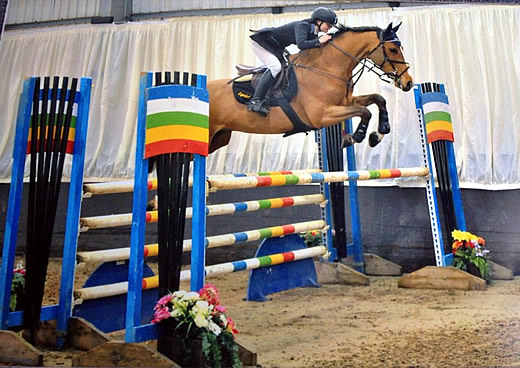 Hi Horse-first!
I just wanted to let you know how much relax-me has helped my horse Delorean.
He is a 6 year old Oldenburg Gelding who I have owned since April 2013. He is a spooky sort who loses focus quickly. I put him onto relax me around June 2013 and he has really blossomed! He has gone from jumping 80cm and British novice back in April to placing at Newcomers and starting Fox. He has been selected onto the Equine Worldclass Pathway and shows so much potential for the future.
He used to be very spooky and confident with watertrays and I feel that Relax-me has helped keep him calm and focused, he now jumps water trays with no issues and has started work towards jumping open water!
Thank you Horse-First!